There are 4 Restaurants in Levuka town and a couple of takeaway eateries.
New Horizon Restaurant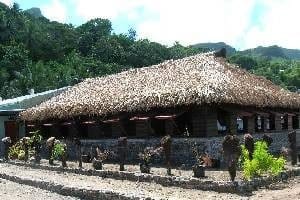 This place is also known as the Koromakawa, it is located right at the southern end of town.
Seafood, like grilled tuna steak, grouper, snapper, lobster, local Fijian cuisine or delicious pizzas are served for lunch and dinner. A highlight are the Indian Curries that Saroj, the owner/chef prepares. The best in Fiji, highly recommended.
Right next to the restaurant is the Nw Horizon Club.
You may enjoy a cold beer here, in a relaxed modern atmosphere, there is even air-con in here. Once a week there is usually a "dance" where locals young and old enjoy drink and music.
Paak Kum Loong 
Chinese Restaurant great menu with all kinds of Chinese meals, but you can also enjoy excellent Indian dishes and European dishes.
Located in the "center" of Levuka, you have a nice view from the 1st floor to watch the sea and the hustle and bustle of the street.
The place is owned operated by Kinman Fong. Open daily for lunch and dinner.
Sea Site Restaurant
Newly renovated and upgraded, the bar area and dining room have now even air condition. Great authentic Indian curries and local Fijian food. Located right in the middle of town.
Whale's Tale Restaurant
Located right on Beach Street in "downtown" Levuka, the Whales Tale offers European and Fijian cuisine in a casual seafaring environment.
Today owned and run by Levuka born Helen who has been working in the whale's tale since its beginning when Australian mother and daughter team of Julia and Liza Dietrich had the idea to start the restaurant.
Ovalau Holiday Resort Restaurant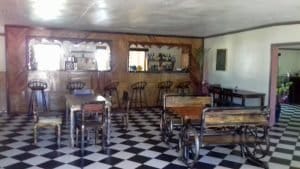 Outside Levuka Town about 3 km north is the Ovalau Holiday Resort Restaurant and offers a menu for everyone.
Seafood, European, Indian and traditional Fijian style meals can be enjoyed in a friendly atmosphere.
The perfect place to have a cool beer at the bar, or even some kava, looking over to Wakaya Island as the sun goes down.