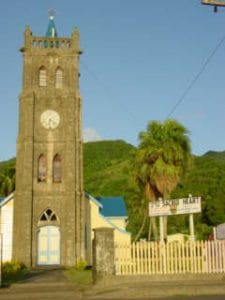 There are lots of activities to do in Levuka and on Ovalau. Photographic opportunities are everywhere, go bush hiking, bird watching, take coastal walks, take a stroll along the main road of Levuka and you feel moved back to another era of time.
Historical sites in Levuka
There are many sites and buildings of historical interest. The town's old architecture is reflected in historical buildings that are held in typical British Colonial styles.
Places tom see when in Levuka:
Cession Stone in Nasova, where the deed of Cession was signed in 1874, Sacred Heart Church and Navoka Methodist Church both built in the 1860s, Levuka Public School (Fiji's first Government school), Marist Convent School, The Ovalau Club (Fiji's first social club), the first Masonic Temple in the South Pacific, Queen Victoria Memorial Hall, The Royal Hotel (Fiji's oldest hotel), and the War Memorial on Niukaube Hill, where Ratu Seru Cakabau held parliament. Not to be missed is The Levuka Museum and Library for interesting artifacts of the island's history.
Activities in and around Levuka
Go to the Levuka Community Centre and get a Levuka brochure, it has a town map and important info. The staff at the center can explain about tours and day trips.
In the same building is the Levuka Museum, which displays an interesting collection of historical artifacts.
Historic Town Walking Tour
This walking tour is offered from the Community Centre. Together with a local guide, you visit the "Cession Stone", commemorating the signing of the Deed of Cession between Fiji and Great Britain, and see the "Anniversary Bure" built for Prince Charles to entertain dignitaries when he came to grant Fiji her independence in 1970.
Also see Fiji's first schools, social club, and churches and hotels. As you stroll through town, you will meet many of Levuka's residents and hear stories of Levuka's rich and interesting past. The tour takes about 1½ to 2 hours but is tailored to you. If you're feeling energetic, you may even want to climb the renowned 199 steps…
A Peak Hike with Noa Vueti aka Nox. This 2-3 hour walk takes you up the mountain peak behind Levuka. You should be reasonably fit to enjoy this hike to the top of the mountain. Experience fantastic views of the town and surrounding reef – a great photo opportunity from the stunning peaks above Levuka town.
Nox can be contacted via Levuka Homestay.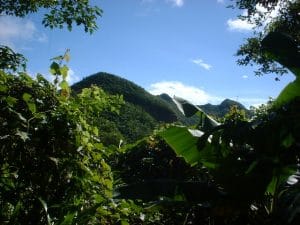 Lovoni Tour with Epi The village of Lovoni lies in the center the island's volcanic crater and is a lush and fertile valley. Lovoni is historically significant for many reasons. They were never defeated during the Cakobau Wars and showed their displeasure with the European settlement of Levuka by burning it down three times. Today, a well-known tour guide, Epi Bole, recounts this history and much more on his fascinating trek/day excursion.
Silana Village Tour, experience coastal village scenery and witness the typical Fijian way of life. Fishing, farming, hiking to the ancestral village in the mountains. Unfortunately, Silana was destroyed in 2016 by Cyclone Winston. Contact the hosts Seru and Sala for a day tour.
Visit Bobo's Farm for a day trip. Bobo will show you the farm and the water slides in the rainforest and provide delicious lunch.
Around the Island Tour
Taxis are available to hire for tours around the Island. You can actually go to any taxi driver who has a suitable vehicle and ask him for a tour around the island
Snorkeling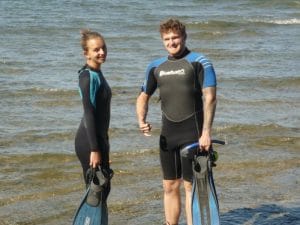 North about 1 km past Wagadaci village is a long stretch of fringing reef easy to access from shore. Another good place is just off the beach at the Ovalau Holiday Resort.
Fishing
You may use your fishing gear anywhere on the shore. Ask the locals for good spots. You may also ask local fishermen if you can join them on a fishing trip. Bobo from Bobos Farm or Seru from Silana may take you trolling. A good fisherman is Jason.
Islands Trips
Leleuvia Island
A beautiful coral island about a 45-minute boat ride from Levuka.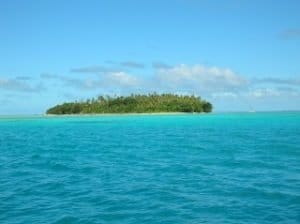 Caqalai Island
Another beautiful coral island south of Levuka, run by the Methodist Church.
Nukulevu Island
Simple accommodation for a close-to-nature experience on a small coral island in Natovi Bay.
Lost Island
on Yanuca Lailai, south of Ovalau Island. It's 72 acres volcanic rock, limestone island with amazing nature. – Backpacker's accommodation.
Naigani Island
Small mid-priced resort north of Ovalau. Set on a beach in a beautiful lagoon and natural surroundings.