Booking Flights to Fiji from LAX  or other airports in the US is not difficult. There are a couple of airlines departing weekly from Los Angles to Fiji. But finding the cheapest flights to Fiji from LAX can be more difficult as a lot depends on how far in advance you book and at what time of the year you plan to travel.
The Cheapest Flights To Fiji From LAX For The Year Ahead
[tp_cheapest_flights_shortcodes origin=LAX destination=NAN title="" paginate=false off_title=true subid="" currency="USD"]
Search And Compare Flights To Fiji
Tips for Best Price Deals For Flights To Fiji From LAX
Booking flights on the internet has never been so popular. But what is important when looking for the best ticket prices and what should you pay attention to? Which day and month is best to book cheap air travel?
Why Ticket Prices Can Fluctuate So Much
Online airline ticket prices are based on complex algorithms. Those analyze search frequencies and calculate prices on the concept of supply and demand. When supply decreases, demand increases. Understandably, prices rise when demand is high. However, those short-term fluctuations in flight prices mainly affect domestic and highly frequented flight routes, where many airlines compete for passengers. Long-haul international flight fares do not change in price so quickly.
Best Time To Buy Flight Tickets
The day of the week plays a role when booking a flight. Prices often rise on the weekend when many people are off from work and have time to plan their holiday. Better days to book flights are Tuesday and Wednesday when there are fewer people trying to find cheap flights. Early morning hours like 4, 5 or 6 AM are good times as well.
Good deals can also be found at the end of the year. Try last minute if you have the opportunity to spontaneously get away. Once you have found a bargain, do not wait too long until you pay, because – especially on long-haul flights – really cheap flights sell out fast.
Book Flights To Fiji From LAX Early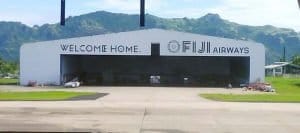 But generally, it is better to book a long-haul flight early. Booking closer to the intended departure date, it tends to be more expensive. This is mainly due to the fact that there are certain quotas for different price ranges at which seats on an aircraft are sold. If the contingent for the cheapest tickets is sold out, there are only expensive seats left.
Be flexible Regarding Departure And Arrival Days
A lot of money can be saved in ticket prices if you are flexible in your flight dates. Do not just search for a particular day of the week, instead check the prices for different days of the week. The saving between a flight on Thursday and a flight on Friday can be several hundred euros.
Weekends, Monday and Friday are often the most expensive days. People want to complete a workweek or wait until the school holidays begin and then want to travel right away. Often it is more difficult for an airline to fill a plane on a Wednesday, so fares can be considerably lower.
Take your time and check fares for different departure days in the week.
Avoid the Main Holiday Season
The holiday season is the main travel time. This applies especially to public holidays, long weekends and school holidays. If you don't have to travel then, avoid school holidays or holidays or travel from another federal state, which is not yet a holiday. In many destinations, there are sports events, festivals, and celebrations that extend over several days. This can easily attract thousands of people who all want to fly in and out just before and after the event.  Flights and accommodations can be fully booked then and are very expensive.
The best is to travel outside the holiday season, flight fares are cheaper and Hotels in Fiji can be cheaper too.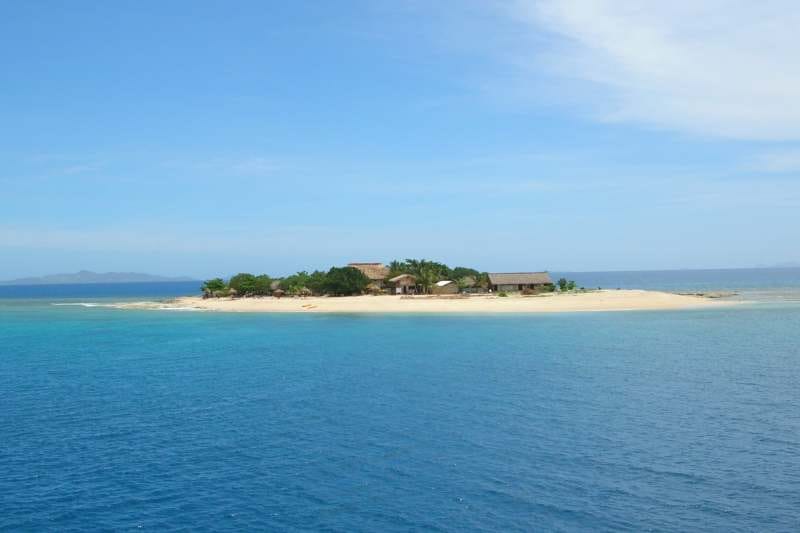 Use flight search engines
The best way to find cheap flights is via flight search engines such as Jetradar. These search all airline platforms and websites to find the cheapest deal. Jetradar is one of the largest online search engines and specializes in low-cost flights so you can book the cheapest tickets available.
Dealing with Long Stopovers
Flights with one or more stopovers are usually cheaper, but of course less convenient due to the extended travel time. Fortunately, flights to Fiji from LAX usually only have one stopover or are even direct.
Round Trips Instead Of One Way
One-way tickets with conventional airlines (Delta, American, Singapore Airlines, Qantas, etc…) are often significantly more expensive than a return fare flight ticket. A one-way ticket does not cost half, but often about as much as a return flight. Only budget airlines offer low-cost one-way tickets.
Check Prices Directly On Airline Websites
Compare prices from flight search engines, with the ticket price on the airline page. Sometimes there may be a difference. But this is rare as flight search engines often have contracts with airlines so prices may actually be cheaper on flight search engines.
Use Frequent Flyer Programs And Earn Miles
Most airlines offer frequent flyer programs where you can earn miles. You can use these for upgrades, free flights, lounge visits, or other benefits.  Airlines form Alliances and joint frequent flyer programs to offer more destinations through a larger network, easier booking processes, and cost reductions through codeshare flights. Join a frequent flier program.
If you think about booking flights to Fiji from LAX try to use some of the above tips and save a lot of money. When planning a family vacation to Fiji you can easily save a couple of hundred dollars on the flights. It pays to be a bit researched and flexible.